Wedding Services
As with our Portrait service our wedding service is truly unique! Easy to say we know but we don't know of another single Professional Photographic company anywhere in the world that can offer this service as we do!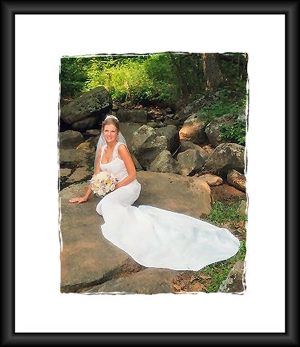 Here at Fotomargo Ltd we realise the importance of the decision of booking a wedding photographer, it can be nerve racking to say the least, price should never be the only factor in this decision process, you need to be confident that your day will go as smooth as possible and that photographs taken are of the very best and at a price you can both afford and justify!
You may be thinking that in this day and age of digital wonders that you may not even need a photographer as friends and family are bound to take enough to cover everything, of course you may decide that but just a few moments spent reading this here may help you make up your mind.
Of all the things your one special day will have, the one thing you will keep for many many years and even pass down the generations is your photographs, the car, the cake, the dress, the food even and all the other little things that will go to make up your special day will all but pass. The only thing that you will keep to help those special memories are your photographs, can you really afford to take that risk? All we ask is you look through here and even if you do not decide to book with us please be sure you book a company with as much experience as ourselves, it is a special day, let us help be sure it remains so forever.
Booking here with Fotomargo Ltd you're not just booking a photographer, your booking with a reputable and well trusted company with over 30 years of experience with weddings and photography. We have probably seen every kind of problem arise on the big day and always overcome them with confidence and ease, always leaving you the customer with a wedding album and prints you can be honestly proud of. Every single photograph taken on your day is processed and printed by ourselves in our professional photographic processing laboratory giving us full control of every aspect; this in turn assures you of the very best quality possible. Nothing is left to chance, only the very finest materials are ever used giving you total peace of mind.
We will at your request cover the whole wedding from the bride leaving home, through the service itself, including signing of the register, then on to the mixing of guests outside (both Formal and Informal) then on to the Reception where further shots are taken of the Bride & Groom, family and guests through to a posed cutting of the wedding cake! This would all be agreed before hand to ensure we only cover the parts you want to be covered! Your Photographer on the day will be at your disposal till all photographs discussed are captured!
Click here to take a look at our prices
Click here to take a look at our wedding gallery